The Lincoln County Sheriff's Department Communications Center
is located at 215 Justice Street in Brookhaven. It is the Communication Center that the Dispatcher calls home. Dispatchers work around the clock 24 hours a day 7 days a week to provide communication between the citizens of Lincoln County and the deputies working the streets.

It is the job of the Dispatcher to answer all 911 calls, most of the non emergency and business calls, operate and monitor multiple radio channels, dispatch sheriff deputies and fire departments by radio and telephone, and perform records tasks and warrants checks. Most of the time, the dispatcher is required to perform all of these tasks at once.
In order for the Communications Center to best serve you, here are some pointers and a few things to remember:

When to call 911
You should only call 911 when you are reporting an emergency. An emergency is a situation that threatens human life or property, and demands immediate attention. Only crimes in progress, medical emergencies, or incidents that have, or will result in, serious injury or property damage should be reported by calling 911. DO NOT call 911 for non-emergencies; this causes delays in the handling of true emergencies.
Some examples of incidents that should be reported by calling 911:
Ÿ Medical emergencies
Ÿ In progress verbal or physical fights
Ÿ Sexual assaults
Ÿ Burglaries and robberies in progress, or that just occurred.
Ÿ Domestic violence or child abuse in progress, or that just occurred.
Ÿ Vehicle accidents with injuries
Ÿ Driving under the influence of alcohol, drugs, or medications.
Ÿ Suspicious circumstances that could pose a threat to people or property.
Ÿ Fires or explosions
To provide you with the best of service and care, there are a few things to expect when calling 911. It is important to try and remain calm while the Dispatcher asks a series of important questions to best ascertain what is happening. The Dispatcher understands that you have an emergency and that you need help, but you need to provide the answers to the Dispatcher's questions so that you receive the appropriate assistance, and to assure the safety of everybody responding. An important thing to remember is that while you are on the phone with one Dispatcher, their partner is sending help your way. Help will be on the way before you hang up the phone.
QUESTIONS TO EXPECT WHEN YOU CALL 911
WHERE- Where is the Emergency?

WHAT- What is your phone number? What is happening?

WHEN- When did it happen?

WHO- Who is involved?

WHY- Why did this happen? What provoked the incident?

WEAPONS- Are there any weapons involved?
REPORTING NON-EMERGENCIES
The Lincoln County Sheriff's Department 24 hour number for non-emergency calls is (601)833-5231. The Deputy's response time to non-emergency calls depends on the seriousness of the incident reported and how many emergency and non-emergency calls in your area came in before your call.
Some examples of non-emergency calls are:
Burglaries that are not in progress or that occurred some time ago, and the suspect is no longer at the scene of the crime.

Stolen checks, credit cards, or identity theft.

Vandalism to property

Loud parties or music

Past incidents of child abuse, domestic abuse, or fights

Runaway juveniles or missing adults that are not believed to be in immediate danger

Car or building alarms

Loitering or disturbing the peace
E911 Dispatchers: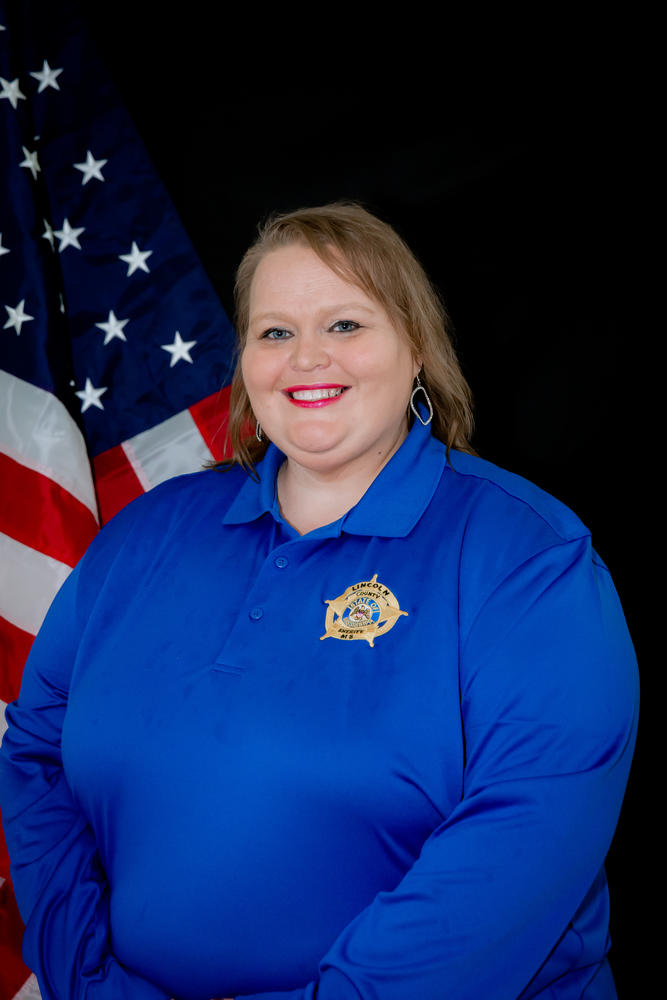 Dispatch Supervisor/TAC
Vicki Magee
| | | |
| --- | --- | --- |
| Abby Thornton | Jenna Rigaud | Sarah Walker |
| Amber Whittington | Sara Beth Reeves | Amy Jones |
| Sam Edwards | Renee Victory | Lynn Brown |
| | | |